Welcome to the IZN Home Page



News...
Europe's Roma people are vulnerable to poor practice in genetics
Analysis of how papers and databases are handled and interpreted shows that geneticists in Europe must stamp out unethical research practices at home, not just abroad.
Veronika Lipphardt , Mihai Surdu , Nils Ellebrecht , Peter Pfaffelhuber , Matthias Wienroth & Gudrun A. Rappold
In the past few years, several media and scientific reports have raised awareness about unethical uses of DNA databases
. Perhaps the most alarming is the Chinese government's use of DNA to monitor the Uyghur minority ethnic population, which is predominantly Muslim, in Xinjiang province.
Yet problems with DNA databases are more widespread and entrenched than many geneticists either realize or want to acknowledge.
For many samples, either there is no record of consent being obtained from individuals whose DNA was collected, or the procedures used to obtain consent were inadequate. This applies to numerous studies involving Indigenous communities, including Australia's Aboriginal and Torres Strait Islander people, Native American communities in the United States and the San people in southern Africa. Moreover, people often have little or no say in how their DNA will be used, and rarely benefit from the studies. More...
---
More than a gut reaction
What sponges can tell us about the evolution of the brain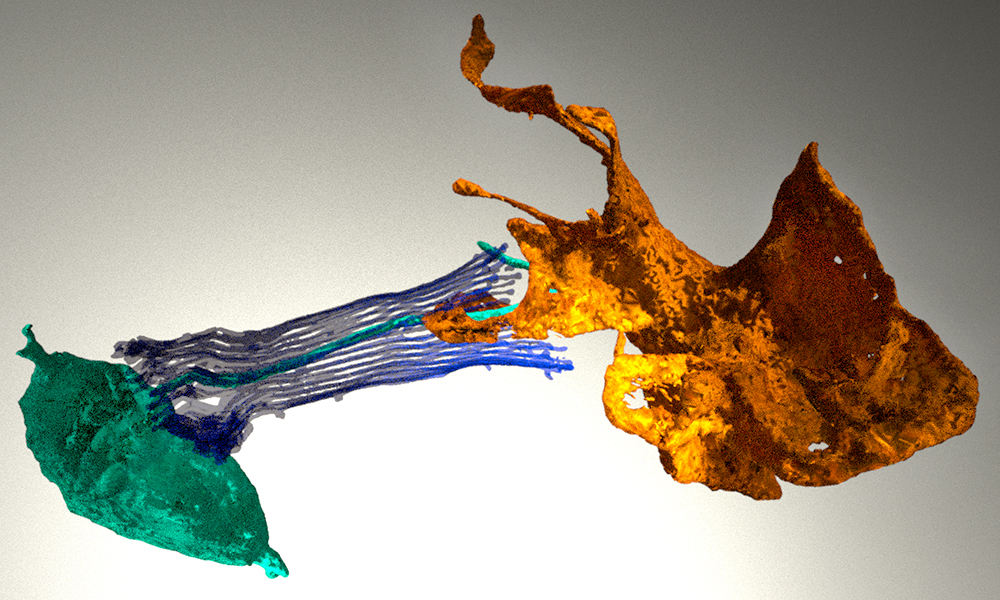 Despite its central importance the brain's origins have not yet been uncovered. The first animal brains appeared hundreds of millions of years ago. Today, only the most primitive animal species, such as aquatic sponges, lack brains. Paradoxically, these species may hold the key to unlock the mystery of how neurons and brains first evolved.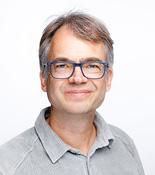 Individual neurons in a brain communicate via synapses. These connections between cells lie at the heart of brain function and are regulated by a number of different genes. Sponges do not have these synapses, but their genome still encodes many of the synaptic genes. EMBL scientists asked the question why this might be the case. Their latest findings are published today in the journal Science.
"We know that these synaptic genes are involved in neuronal function in higher animals. Finding them in primitive species like sponges begs the question: if these animals don't have brains, what is the role of these genes?" explained Detlev Arendt, Group Leader and Senior Scientist at EMBL Heidelberg. "As simple as that sounds, answering this question was beyond our technological abilities so far." More...
---
DFG Research Group "Translational Pruritus Research" enters second funding phase
The interdisciplinary research group "Translational Pruritus Research" (FOR 2690) to continue successful research: Funding through the German Research Foundation (DFG) has been secured until 2024. The research group formed in 2018 to uncover the fundamental mechanisms of itching and thus develop more effective therapies against chronic pruritus.
Pruritus is not only a frequent accompanying symptom of many skin diseases; the annoying itch can also occur in connection with liver or kidney diseases and with nerve damage, for example in diabetes. To date, there is hardly any relief for pruritus, as there are multiple influencing factors and the underlying mechanisms complex and poorly understood.
"Our research group is an excellent example of successful exchange between basic and clinically oriented researchers," said Prof.Dr. Martin Schmelz, spokesman for the research group, who heads the "Experimental Pain Research" department at the Mannheim Medical Faculty of Heidelberg University. "Through this exchange, we can, for example, link data from single-cell RNA sequencing of skin biopsies to the clinical expression of pruritus in individual patients." More...
---
Andreas von Deimling mit dem International Prize for Translational Neuroscience ausgezeichnet
Der Neuropathologe Andreas von Deimling, Deutsches Krebsforschungszentrum und Universitätsklinikum Heidelberg, erhält gemeinsam mit dem Neuroonkologen Hai Yan von der Duke University den International Prize for Translational Neuroscience der Gertrud Reemtsma Stiftung. Andreas von Deimling hat einen Antiköper entwickelt, der an mutierte IDH1-Proteine bindet, die charakteristisch für bestimmte Hirntumoren sind. Damit wurde die Klassifizierung dieser Tumoren auf Molekülebene möglich, die heute weltweit eingesetzt wird.
Andreas von Deimling untersucht die Pathologie und Molekulargenetik von Tumoren des zentralen und peripheren Nervensystems. Er arbeitet auf dem Gebiet der Tumordiagnostik und entwickelt neue Testverfahren für die Einteilung und Klassifizierung von Gehirntumoren. Beispiele hierfür sind Antikörper, die hochspezifisch auf krebstypisch veränderte Proteine reagieren. Damit lassen sich Unterformen von Gliomen und anderen Tumoren eindeutig diagnostizieren. Von Deimling ist außerdem an der Entwicklung eines neuen Diagnosesystems beteiligt, das auf DNA-Methylierung − einer chemischen Veränderung des Erbguts − beruht. Mit diesem Ansatz ist es möglich herauszufinden, aus welchem Zelltyp ein Tumor ursprünglich hervorgegangen ist, was für die Tumortherapie von Bedeutung ist. Mehr...
---

Open positions at the IZN
Take the chance to work as a Postdoc within the independent research group of Dr. Julia Ladewig at the Hector Institute for Translational Brain Research, located at the Central Institute of Mental Health, Mannheim on a project interfacing fundamental stem cell biology and translational research, analyzing changes associated with developmental disorders of the human brain using cerebral organoids generated from human induced pluripotent stem cells. Posted 11.2021

Take the chance to work as a PhD student within the independent research group of Dr. Julia Ladewig at the Hector Institute for Translational Brain Research, located at the Central Institute of Mental Health, Mannheim on a project interfacing fundamental stem cell biology and translational research, analyzing changes associated with developmental disorders of the human brain using cerebral organoids generated from human induced pluripotent stem cells. Posted 11.2021

In Institut für Physiologie und Pathophysiologie der Medizinischen Fakultät der Universität Heidelberg (Prof. Andreas Draguhn) ist die Stelle als Wissenschaftliche(r) Mitarbeiter*in (m/w/d) zu besetzen. Es werden neuronale Aktivitätsmuster unter Grundlagen- und translationalen Aspekten untersucht. Die Aufgaben umfassen: In der Forschung die Untersuchung von Netzwerk-Oszillationen und Synchronisierungsprozessen im Gehirn der Maus. Ein methodischer Schwerpunkt liegt auf elektrophysiologischen Ableitungen und Verhaltensuntersuchungen in vivo. In der Lehre steht die Beteiligung an Praktika und Seminaren der Physiologie für Medizinstudierende im Vordergrund. Posted 11.2021
---
Contact
Managing Director:
Prof. Dr. Hilmar Bading
IZN-Neurobiology, University of Heidelberg
Im Neuenheimer Feld 366, 1.OG
D-69120 Heidelberg, Germany
Coordinator IZN and IZN PhD Programme:
Dr. Otto Bräunling
IZN-Neurobiology, University of Heidelberg
Im Neuenheimer Feld 366, 1.OG
D-69120 Heidelberg, Germany
Administration & Information:
Frau Antje König
IZN-Neurobiology, University of Heidelberg
Im Neuenheimer Feld 366, 1.OG
D-69120 Heidelberg, Germany